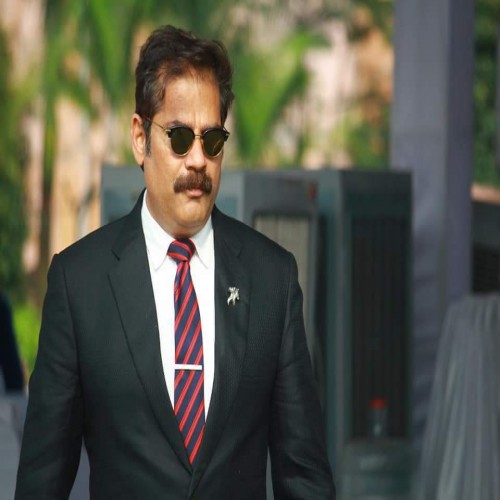 mr. shyam mehta
all breeds
country : India
About the Judge
Shyam Mehta has been
"in dogs"since he was  a child
living in New Delhi.His Next Step Boxers are internationally famous as both
show dogs and producers.His honours include having the Top Producing bitch in
Indian Boxer history who has produced 5 American Champions, winning the
"Dam of Merit" title from the American Boxer Club.
When Am. Ch. Omega's
Good As Gold went reserve to the Dog Of the Year-All Breeds in 2000-01,he was
owner handled. Shyam handled his own dogs to the Number One winning Boxers  of the year on 5 different occasions while
holding down a  full time chain of industries'
top position.He is an active life member of the Kennel Club of India for almost
a decade and holds the portfolio of the President of the Indian Boxer Club for
past 8 years. He has on different occasions written informative articles on
breeding dogs, which have been published in the India Kennel Gazzette.
Stars of the breeding
program are BIS BISS Ch.Sirrocco's What You Will,Number one Boxer in India 1997
and 1998, BIS Am.Ind.Ch.Omega's Good As Gold- Reserve Dog Of the Year All
Breeds 2000-01, BIS BISS Can Ch Nastinan's Celticrose Nite-Number One Winning
Boxer 2004 and 2005, Am Can Ch.Aracrest's Rewynd HollyLane- Producer of 3
American Champions, Am.Ch.Burlwood's Chick Flick DOM, Am Ind Ch Karjean's
Zingara Melodramatic, Am. Can. Ch. Next Step's Dreams Come True, Am.Thai Ch.
Next Step's Gold Finger- Number One Winning Boxer in Thailand for 2 consecutive
years, Am Ch.Next Step's Simply Red,Ch.Next Step's Made of Velvet.
A graduate from the
Delhi university with a Bachelors degree in commerce, Shyam spent 25 years in
an extremely successful electrical lighting industry as  a promoter of this first generation business.
He and his only brother
and business partner have multiple manufacturing locations in and around New
Delhi, where they employ 2000 members.
As a Judge Shyam
focuses on the belief that the true purpose of teh dog show is to select teh
breeding stock.He believes tat the breeder is judging dogs every time he or she
selects a sire and dam or grades  a
litter of puppies; and the judge is participating in the breeding process
everytime he or she walks into teh ring.By working in concert with each other,
breeders and judges can cooperate to contribute to the continued improvement of
the breeds.