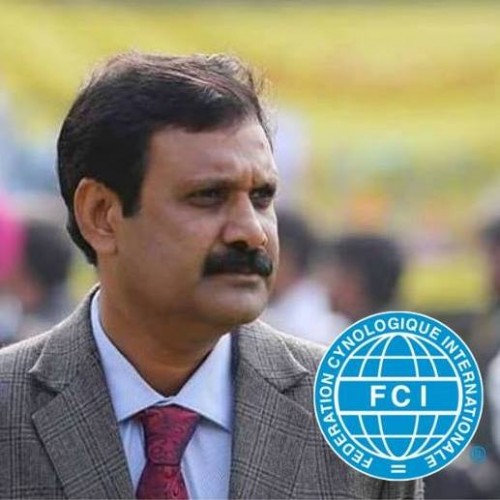 mr. t.preetham
all breeds
country : India
About the Judge
He started showing at
the age of 9 with a Great Dane. He later started exhibiting & breeding
Danes & Labradors  under the prefix
DILYS with his father. His first big winning dog was a Whippet PAIGAH'S MOON
BEAM with many board placements.He has to his credit either bred or owned
several Champions in Labradors, Golden Retrievers, Great Danes, Whippets, GSDs
Pugs, Afghan Hound and Dobermann. Some of his Golden Retriever imports like
Ch.Goldtreve True Spirit, Aust.Ch.Stratharer Star Ov Zion, Ch.Tullochmohr Sheer
Genius, Ch.Tullochmohr Glint of Gold, Ch.Karvin Happy Harrier have not only won
many laurels but has bred many champions and are behind most of the Goldens
today. Similary some of the notable Labradors like Ch.Driftway Star O'India,
Ch.Tullochmohr Star Performer, Ch.Tullochmohr Perfect Gent, JCh.Kenzo of
Himalajskeho Cedru have also won and produced extensively. He is a post
graduate in business management and running his family business. He is the
Executive Committee Member of KCI, Founder Secretary and Treasurer of The
Labrador Retriever Club of Inida, Secretary of the Bangalore Canine Club and
President of the Karavali Canine Club.